New ePOS Partner: Vend now integrates with NearSt to drive footfall
We're thrilled to announce that from today shops using Vend can take advantage of NearSt's footfall-boosting technology to drive more online shoppers in-store.
The partnership means that both current and new Vend clients can increase footfall by automatically getting their products online and in-front of thousands of shoppers searching nearby in Google, in just a few clicks.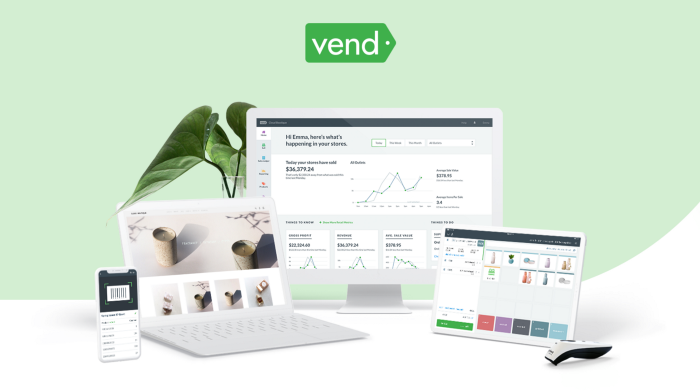 Who are Vend
Vend is a cloud-based ePOS system that specialises in serving small to medium-sized retailers, and counts over 26,000 shops across 140 countries as customers.
They serve all kinds of shops, spanning (take a breath) fashion, homeware, sports & outdoors, health & beauty, bike shops, electronics, shoes, fitness & supplements, toys & hobbies, jewellery, and pets!
The Vend platform offers a wide range of features and add-ons, from inventory management to payments and reporting, and works on both existing devices or Vend's own Mac, PC or iPad-based hardware.
Why we're excited to team up
Vend's mission is closely aligned with NearSt's — to help local shops thrive in the rapidly changing world of retail — so teaming up to help further this was an obvious choice.
Thanks to Vend's cloud-platform, linking with NearSt is super simple. Retailers can get up and running in just a few clicks from near.st/vend
Once linked, NearSt will automatically receive live stock data from Vend and send it into Google. Customers will then be able to browse live in-store inventory with Google See What's In-Store, as well as activate NearSt PLUS to actively promote products to shoppers searching nearby with Google Local Inventory Ads.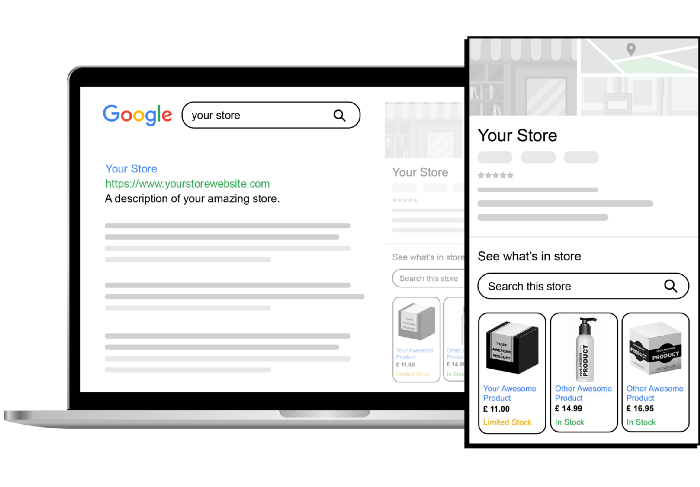 Let shoppers browse live in-store inventory with Google See What's In Store
Today 83% of shoppers say they would prefer to shop locally than online, provided they can easily confirm item availability in advance. See What's In Store is a brilliant way to capitalise on this trend.
There's no need to have images, titles, or descriptions listed in Vend — NearSt uses the 13-digit barcodes of your products to automatically create rich product profiles for you, and sends them to Google.
See how one Vend retailer Daisy Cheynes is already driving footfall with the NearSt — Vend integration.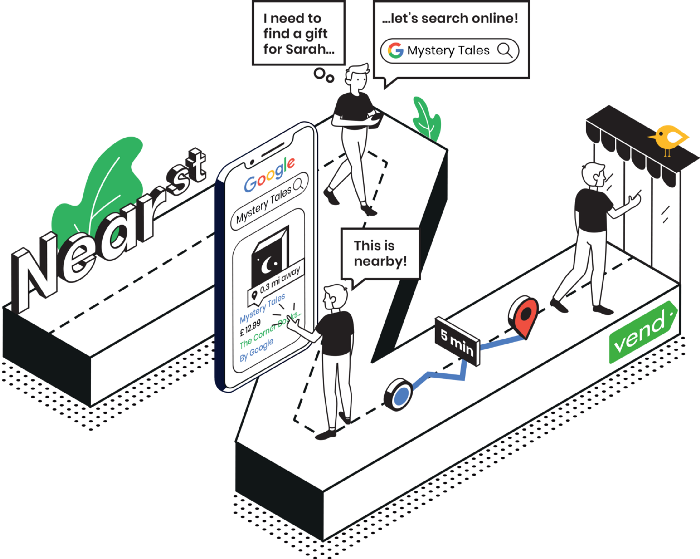 How to get started
Current Vend customers can get up and running in just a few clicks:
Visit

near.st/vend
Log in to your Vend account and authorise the link to NearSt
Fill out a few simple details about your shop
NearSt does the rest
NearSt's Shop Success team will work behind the scenes to get your shop up and running in Google, and you'll shortly see your products start appearing automatically.
Don't already have an ePOS?
Vend have made the process of setting up a new ePOS solution incredibly simple. To get started all you need to do is:
Visit

vendhq.com
Click "Contact Sales" and leave your details
One of their retail specialists will be in touch to help get you up and running
Remember to mention NearSt to find out about any special partnership offers currently running.
We're thrilled to launch this partnership with Vend to help more shops drive more footfall through their doors and continue contributing to a thriving high street!