New in MyShop - Access your insights with a few clicks

Following the release of the new overview page displaying the breakdown of your local impact, we have been working on improving the way we display key insights in MyShop. This allows you to spend your time efficiently, exploring the reports and trends that matter most to you.
What's new?
The new design is all about clarity and efficiency. We are introducing separate pages for key insights, easily accessible through dashboard links and the navigation at the top of the page. This ensures you have a clear overview of your shop performance at a single glance and can quickly dive into the reports that interest you in each session.
For example, you may be seeing a sudden increase in your Local Ads impressions, but not in your clicks. Follow the "View More" link in the Local Ads card to identify what products are causing the spike in impressions!
One-click access to insights
Your performance insights are summarised on the main dashboard. Click on the "View more" link to explore the individual Local Ads and Google See What's In Store pages. You can quickly use the date picker to select relevant date ranges and download the reports in .csv format.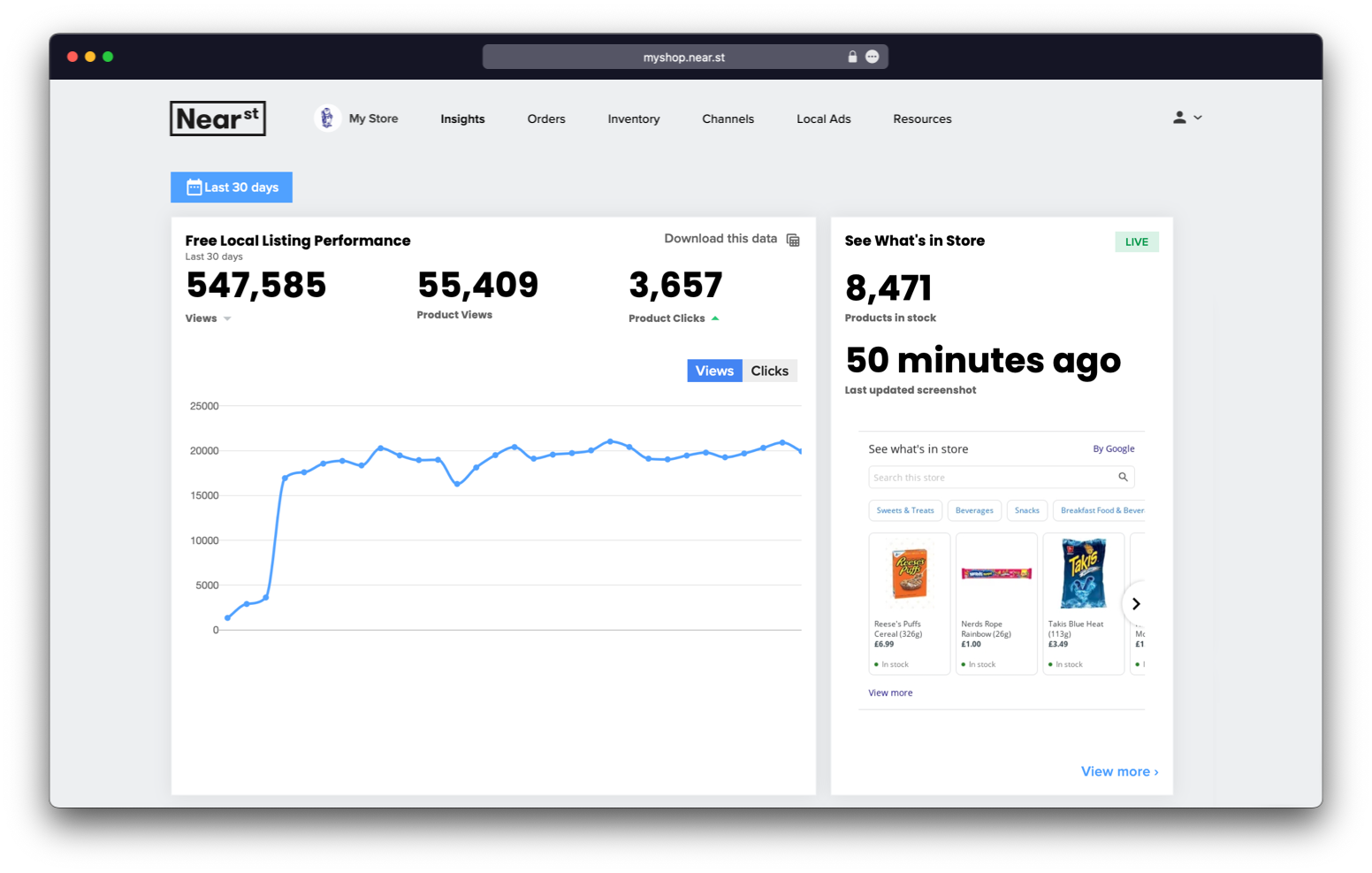 Head on to your SWIS performance page to see a new feature!

You can now see the status of your See What's in Store widget through the screenshot displayed on the right side - we check this regularly and update your view in MyShop so you know the connection is working.
Better tracking for Local Ads plans
The main graph on the dashboard is now showcasing the impact of Local Ads plan changes. If you have recently upgraded or downgraded your plan, you can track the direct effect on your impressions and decide what budget to allocate for the upcoming period based on your marketing goals.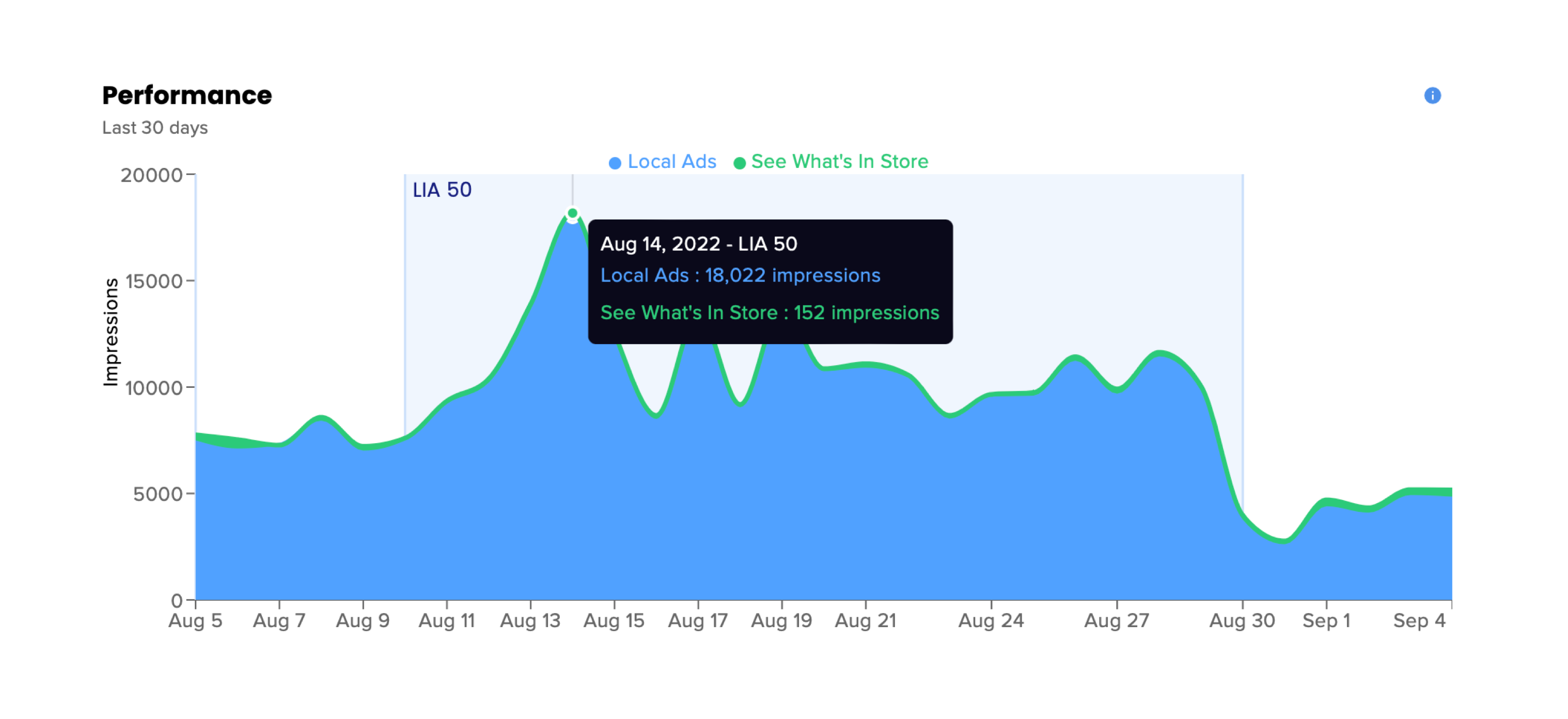 The details of your current or upcoming Local Ads plan can now be viewed on the Local Ads page. We recommend having a look at the "How can I use these insights?" section below - this will give you an idea on how to interpret the data available in the advanced reports section!
Real-time view of your inventory
In addition to the individual pages, you can now also view the inventory we receive from your POS connection on the Inventory page. If you are using custom barcodes, this helps you easily understand why certain items might be disapproved - for example, a title or description might be missing for the item.
This is a BETA version of the inventory management feature.

Stay tuned for the next release - we will be adding searching and filtering capabilities, as well as quick actions such as hiding and editing products!
What's next?
In the product engineering team, we are always listening to customer feedback - please let us know your thoughts and any ideas on how we can help support your business growth.
If you would like a demo to explore the full functionality of your MyShop dashboard, please get in touch with our Customer Success team through emailing support@near.st or live chat!
If you'd like to see how NearSt could help you connect your products to customers for no extra work, register your interest here, drop us a note on hello@near.st or give us a ring on 0333 050 9658.