5 ways to improve your ranking in local search
Improving your online business listings is an easy way to rank higher on Google and get more views online from prospective local customers.
A recent report shows that appearing in Google's top three results (what's called the 'Google Local Pack') helps businesses see 126% more traffic and 93% more actions (such as calls, website clicks, and customers getting directions).
Here are some easy things you can do today to get more eyes on your business online, get ranked higher in Google's results, and drive more in-store business:
Regularly update your Google Business Profile
Google values up-to-date information, so tweaking your Google Business Profile regularly, for example by updating the opening hours or adding more information about the services you offer, can help it rank more prominently.
The easiest way to do so is by searching for your business name directly in Google Search – if you're signed in to Google as a business manager, you will be able to edit your business profile directly in the search results!
Create posts and add images
Posting text or image updates is a great way to communicate relevant information with customers looking at your listing. Let them know about a special sale, a new collection of products, or that your shop is now also open on Saturdays.
Google's own research shows that:
90% of purchasers are more likely to use a business that has photos on a search or map results page.
74% of shoppers say that photos on the results page indicate a more reputable business.


Go to the Posts page in the Google Business Profile Manager to get started.
Show your products
Google now allows you to show your products on your Google Business Profile using a feature called See What's In Store.
This feature allows you to list your products, which in turn will not only help prospective customers see if you're selling the products they're looking for, but will also help your business rank higher in the search results within Google Search and Google Maps.
Google will have more information about what you sell and can therefore recommend your business when people are searching for the products or product categories that you generally stock.
You can create a Local Product Feed directly through Google, or by connecting your POS (point-of-sale) system using a tool like NearSt that will set everything up for you and list your products automatically.
Add a listing on Apple Maps
Although Google Maps is still the most popular way to find business information in most of the world, Apple Maps is quickly growing and becoming an important resource for lots of iPhone, iPad and Mac users.
Adding your business information to Apple Maps is very easy to do through the Apple Business Register, where you can sign in and update your business information.
This information is shown in Apple Maps, but also in other places across Apple devices, like Siri, Apple's voice assistant, and in search on iPhone and iPad.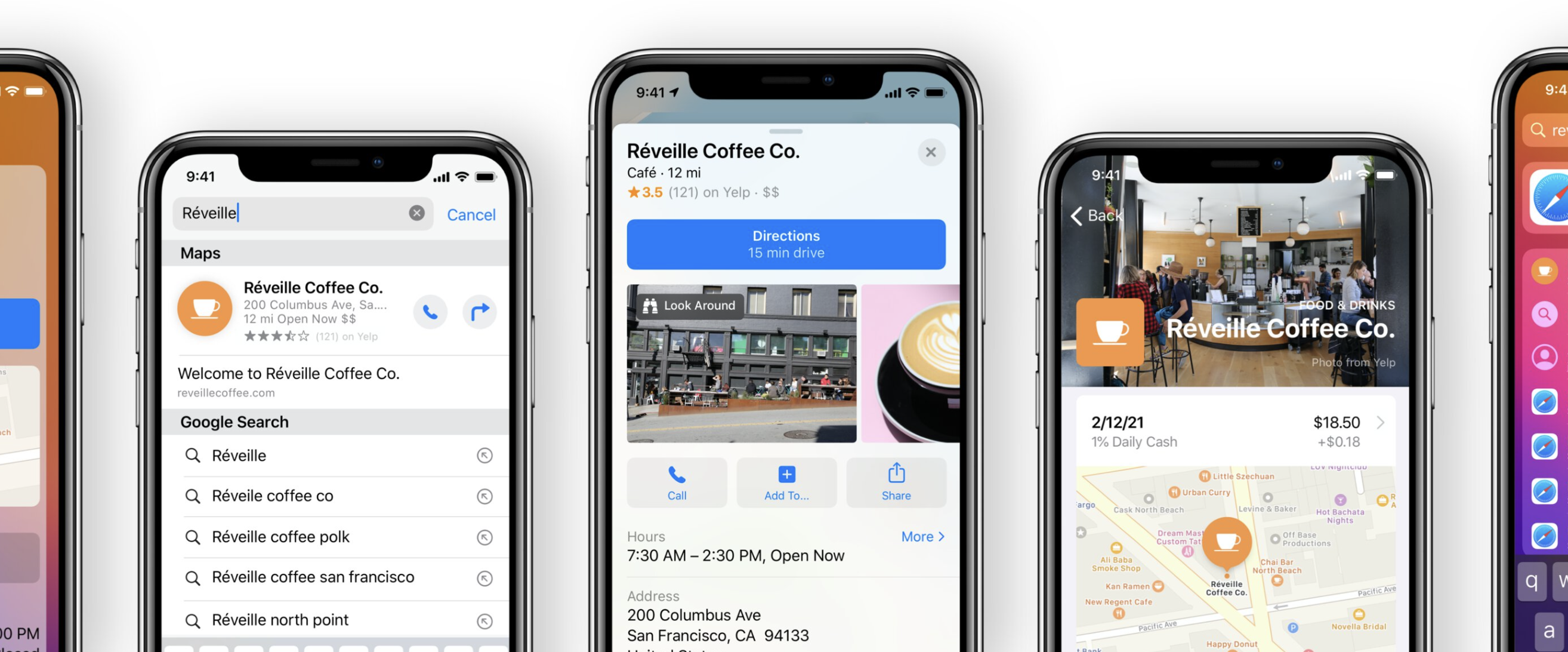 Respond to reviews
If your business has any reviews on Google, you can respond to them as an owner of the business listing. This is a great way to show you engage with your community and care about what people are saying about your business.
It is also a metric that Google uses to determine how high to rank your business.
You can find all reviews left for your business in the Business Profile Manager.
Want to improve your stores' ranking in local search? Get in touch with the team
here