How to drive online shoppers back to your shop this April
Shops using NearSt are perfectly placed to benefit from the inevitable surge of shoppers as all of retail opens up across the UK.

After previous lockdowns, we saw that the growth in online shopping brought by the pandemic also brought a substantial rise in local product searches, with a 3x increase in shoppers going online to check in-store availability.


With more shoppers taking to the high street, now is the perfect time for retailers to get in front of this online-first audience and let them know they have the products they're looking for.

We've put together five ways shops on NearSt can drive more online customers to their shop this April.
Want to learn more about NearSt? Click here!
1. Share your See What's in Store
Share your See What's in Store on your social media to remind customers they can search your shelves in Google before coming into your shop!
2. Switch on Local Inventory Ads
Local Inventory Ads are a great way to get your products right at the top of Google for local customers when they are searching for what you stock. You can run Local Inventory Ads from just £2/day.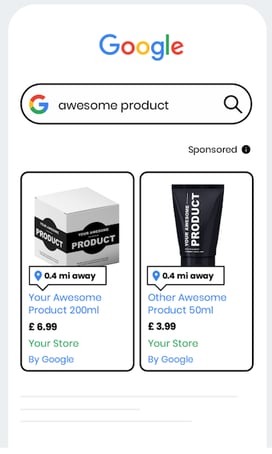 3. Shout from your shop window!
Put up our poster in your shop window to let passers-by know that they can search your stock in your Google See What's in Store. That way, shoppers know they can check what you have in store before coming into your shop.
4. Add Reserve a Product
People have become accustomed to new ways of shopping during the pandemic, and so by adding the 'Reserve a Product' feature to your NearSt shop page, you can give customers the option to reserve a product online with you before coming into your store.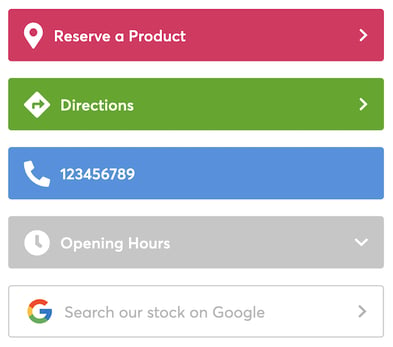 5. Update your Google My Business listing
Don't forget to update your Google My Business listing with your new opening hours and any additional information to make it easier to shop with you.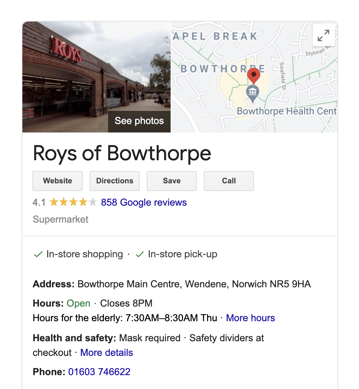 We're always working on new ways we can drive more customers into shops. If you think of anything else we can do to help you get more shoppers through your doors as things start to open up, please share your idea with us here.
If you aren't currently using NearSt, we'd love to have you join us.
Click here to start today!