New! NearSt launches integration with Facebook Shops
NearSt has launched a one-click integration that will enable tens of thousands of high street retailers to make in-store products discoverable in Facebook using only their existing inventory system.
The innovation comes at a time of rapid growth for social commerce, with Facebook reporting that 63% of their users visit the platform for shopping and related activities. Thanks to our direct integration with Facebook, brick-and-mortar retailers can now capture a meaningful share of this growing trend.
Tom Fleming, owner of the Book and Card Centre said of the integration: "It has been difficult to gain an online presence but with NearSt combining our Point of Sale and providing live stock information on Facebook has really helped to keep people informed. It also means that wherever people see us, our stock information is accurate."
How does it work?
NearSt automatically sets up your Facebook Shop and creates product profiles using only the barcodes in your existing EPOS or inventory management system.
So existing and new customers can discover what you stock on Facebook and come into your shop to buy.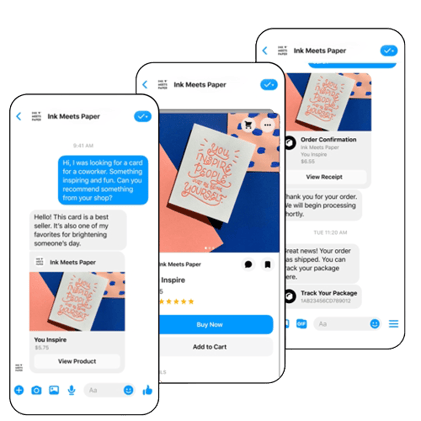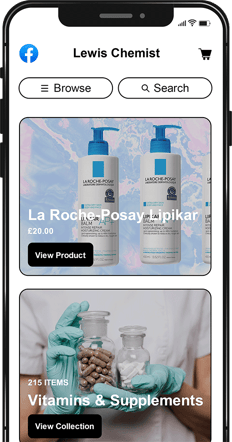 Unlocking full potential with Facebook
Sell more products to new and existing customers
Make it simple for followers of your Facebook page to see everything you stock.
Reach more people where they already are
Effortlessly promote your latest products to local customers in the places where they spend the most time online.
Create curated collections
Group products to help your customers find products that are right for them.
Promote items in Facebook posts & Messenger
Tag products in your Facebook posts & Messenger to promote items to your customers.
How do I get set up?
For shops new to NearSt, just sign up here and our team will be in touch. The setup is incredibly easy and most is done for you by our dedicated onboarding team. What's even better: with NearSt, you don't need to have an ecommerce website to set up a Facebook Shop, it all comes as part of the integration.
Existing NearSt customers can easily activate Facebook Shops from their MyShop dashboard.
What's next?
We're continuously working on new ways to drive more people into your shop and currently building more ways for you to display your products on social media. You'll soon be able to target local shoppers with product ads on Facebook and Instagram, allow people to checkout directly from these platforms, as well as link to your products via WhatsApp.
If you have any questions or need any support please get in touch with our team and we will be happy to help on support@near.st
We'd love to have you join us! Just leave your details here and our team will be in touch.