How a local chemist used NearSt as a no-fuss solution to drive in-store customers
Established over 120 years ago, Massingham is a family-run chemist based in Bethnal Green. They stock a wide range of products and brands, from luxury cosmetics and fine fragrances to health products, toiletries and everything in-between.
Their friendly staff really value the special relationships they build with customers and they're always on hand to provide a discreet and confidential service.
The Challenge:
"I knew we needed to do something to build awareness, we weren't doing our marketing properly" - Harsha, Massingham Chemist
The team at Massingham were concerned not everyone in the local community knew of their shop and what they have to offer. Having previously tried other forms of marketing, they were looking to build awareness by getting their products online and in front of more shoppers. With little time to focus on the huge task of populating a website, they were looking for a quick, no-fuss solution.
The Solution:
NearSt connected to Massingham Chemist's CSY point-of-sale system, taking a real-time feed of the products they stock and feeding them into Google. Now, when local shoppers search for a product Massingham has in stock, this appears at the very top of Google along with the distance the shopper is from the shop, driving them into store without any additional effort from the shop.
The Results:
'We've had customers walk in with their phones asking for specific products, saying they didn't know we existed, it's creating a lot of awareness. NearSt has made our lives so much easier!' - Harsha, Massingham Chemist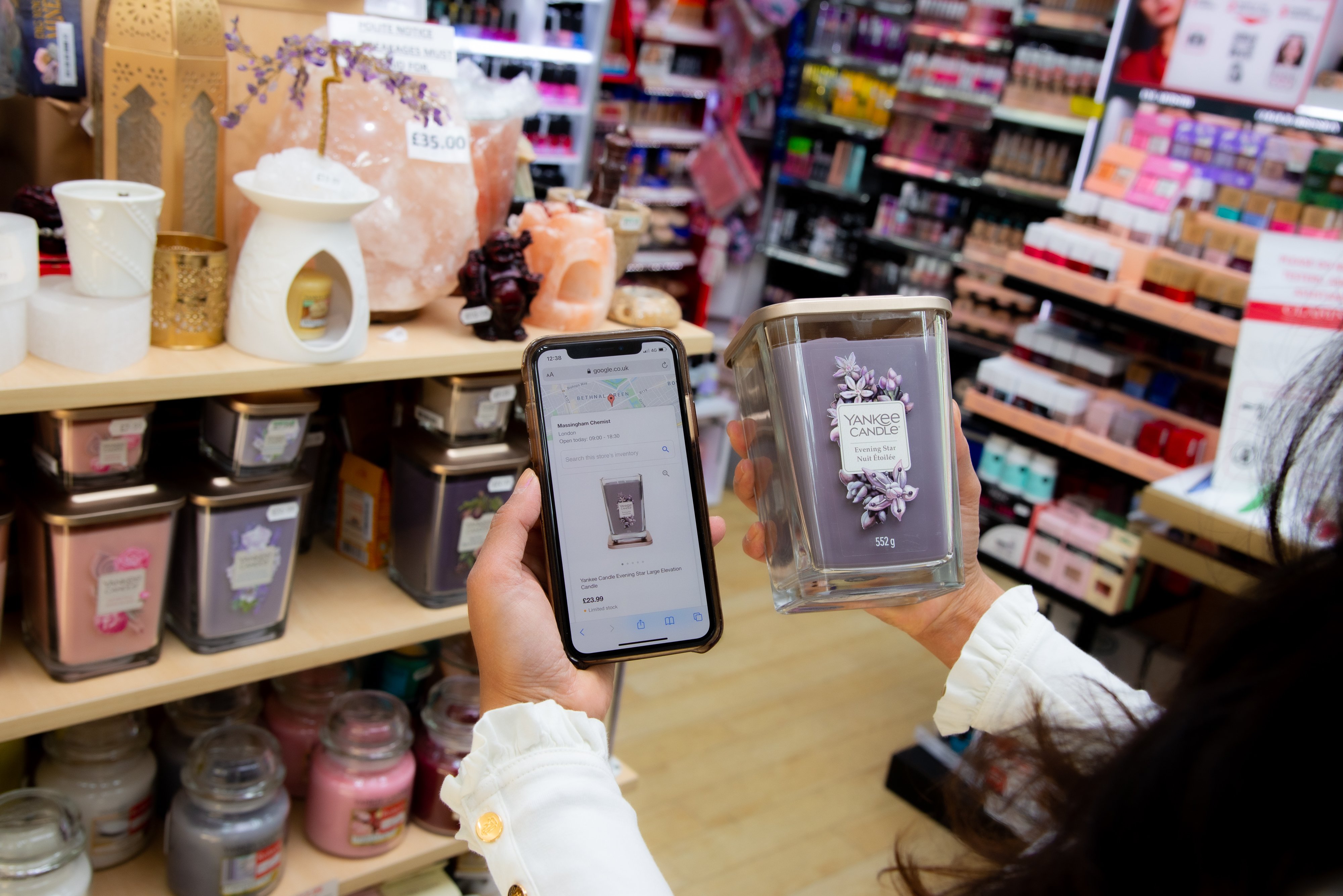 In just 4 weeks, Massingham's products were discovered over 152 thousand times in Google by nearby shoppers, driving 157 new customers in-store. Local customers would come into the chemist exclaiming 'we didn't know you existed, what a lovely shop!'. Now, without the heavy maintenance of a website, the staff at Massingham's can focus on providing top-notch service and being on hand for their new customers.
If you'd like to see how NearSt could help you connect your products to customers for no extra work, drop us a note on hello@near.st or give us a ring on020 3322 2435.